Alumni Outcomes | MS in Tumor Biology
We are invested in preparing and equipping our students to pursue their aspirations, whether in advancing professionally or pursuing an advanced degree.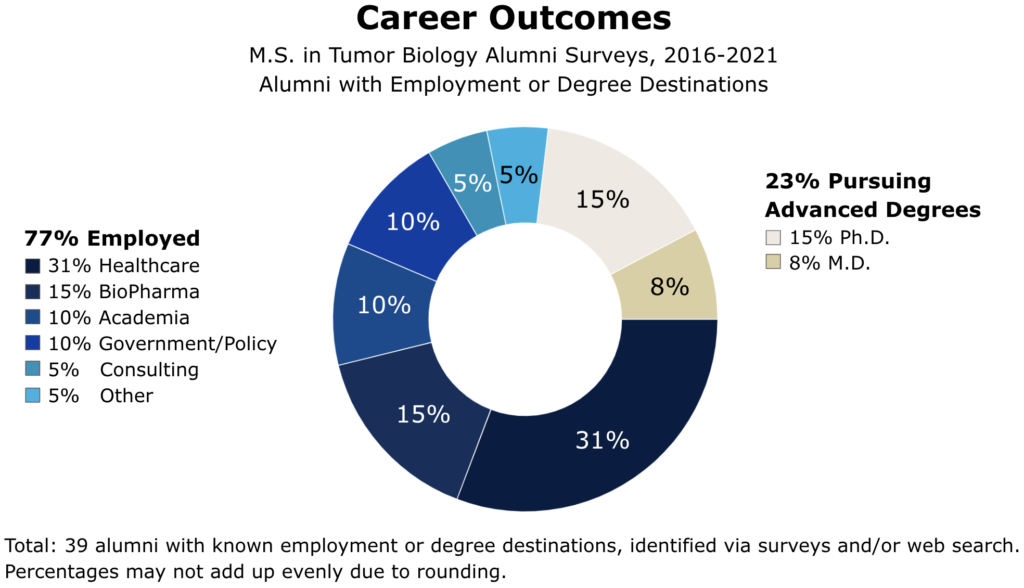 Office of Career Strategy & Professional Development
Biomedical Graduate Education's career office supports students with one-on-one advising sessions, courses and workshops, and job boards.
Meet Our Alumni
Tumor Biology graduates share their successes and advice. Want to be featured as a graduate? We invite you to take the BGE Virtual Interview!
Graduate Profile: Gurbani Jolly
June 8th, 2022
Once a high school intern at Lombardi Comprehensive Cancer Center, Gurbani Jolly is now bound for medical school.…
Graduate Profile: April Moy
May 26th, 2022
Tumor Biology M.S. graduate and aspiring hospital pharmacist April Moy credits supportive Georgetown classmates and faculty with supporting her on her academic journey.…
Graduate Profile: Kanwal Mahmood
May 19th, 2022
Tumor Biology alumna Kanwal Mahmood is pursuing a Ph.D. at the University of Maryland School of Medicine, with a goal of becoming an FDA researcher.…